AZYMUTH VISITS SHEPHERD'S BUSH
Written by on
Nothing beats watching one of your favorite bands play LIVE and I was totally captivated with Azymuth @ Londons Bush Hall back in August 22.
Azymuth blessed London with thier presence with drummer extraordinaire Ivan Conti, keyboard player Kiko Continentino and bassist Moyses Dos Santos.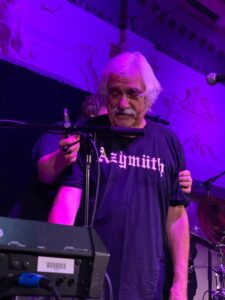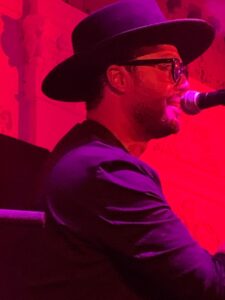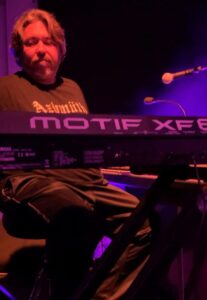 The members of Azymuth began their individual careers in the 1960s where Jose Bertrami (keyboards), Ivan Conti (drums) and Alex Malheiros (bass) came together to form Azymuth, the band in the early 1970s.
Having released a plethora of albums since 1972 to present day, each offering the listener a taste of jazz/funk/samba heaven, Azymuth has captivated the listener with classics such as 'Dear Limmertz', 'Aqua Noa Come Mosca', 'A Presa', 'Partido Alto', 'Avenida Das Mangueiras', 'Un Amigo', 'Rapa Poeira' and the 80s club classic 'Jazz Carnival'. With their distinctive sound, Azymuth has established themselves as on one the world's greatest Jazz Funk Fusion bands.
With all members undertaking their own solo projects during the 1980s, Azymuth split in the late 1980s to then form again in 1996 with the album 'Carnival'.
With the sad loss of Jose Bertrami in 2012, keyboard player Kiko Continentino joined Ivan Conti and Alex Malheiros to continue the band. Azymuth are our musical heroes so we hope you have enjoyed us shining the spotlight on these Brazilian musical legends! Check out their 2016 album 'Fenix' which has recently been reissued on a 2022 flamed effect cd and vinyl release.

We are sending out love and support out to group member Alex Malheiros who will be touring again in 2023.
---